Skip to Main Content
It looks like you're using Internet Explorer 11 or older. This website works best with modern browsers such as the latest versions of Chrome, Firefox, Safari, and Edge. If you continue with this browser, you may see unexpected results.
Join your TP Librarians on a lifelong journey of learning and discovery.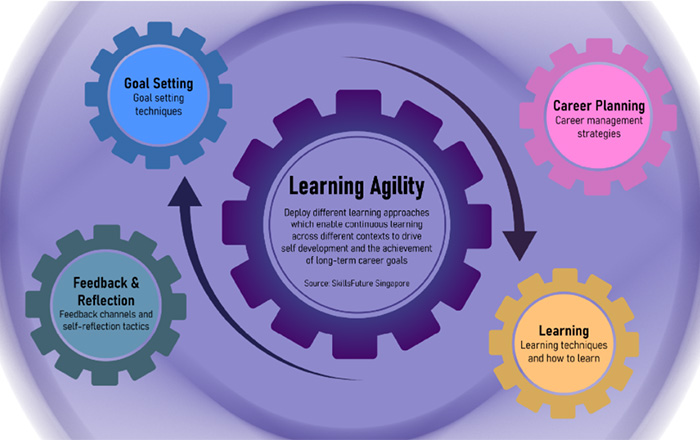 Learn how to learn, discover your most effective learning style, and build your personal learning network from the Learning Agility LibGuide.
---
The first National Day that TP celebrated together was in 1997 as part of the National Education initiatives. Since then, this has become a yearly affair whereby TP students and staff would come together to put up performances that showcased Singapore's cultural diversity based on the theme for the National Day Parade. Click here to view selected photographs and memorabilia of National Day celebrations over the years. Students can access TP Archives on campus only but Staff have off-campus access via Staff VPN.
Life is a journey full of ups and downs that can affect our mental wellbeing. Find out how COVID-19 and digital devices affect our mental health, discover tips to relieve stress, as well as contact helplines through the Mental Health LibGuide.
---
Our Core Competencies #1: Thinking Clearly and Making Sound Judgements. Find out more about this competency and how it can be developed from this guide that is jointly curated by the Polytechnic Libraries.
---
Facebook was recently issued a Pofma correction direction for a post that falsely claimed a three-year-old girl has died from COVID-19 in Singapore. Do you know what is Pofma and why it is important especially during the pandemic? Find out about fake news and Pofma from this guide.
Discover how children perceive the world and learn new skills through Videatives, a video resource for Early Childhood students and staff. Like other e-resources subscribed by TP Library, Videatives can be accessed on campus and off campus (for example, from home).
---
The Food Lab is a Channel 8 series from Mediacorp. Three of our ASC food technologist lecturers Wu Manchao, Guo Ren and Wong Weng Wai--join the episodes to share their knowledge about the science behind cooking. Feast your eyes on the latest episode--Water & Oil--on either MeWatch or YouTube. English subtitles are available.
---
Here are some e-books on the topic of mental health and well-being. If a title is on loan, you can sign in to place a request. Explore more new titles here.