The EBSCOhost platform has some features that can make your results more relevant.
Start by doing your search, for example:
Scroll down a little to the area below the search boxes to get to the Search options. Always click within the checkbox for Full Text articles only, as highlighted below. At the same time, you can choose the Age Groups, Population Group, Methodology and Classification Codes: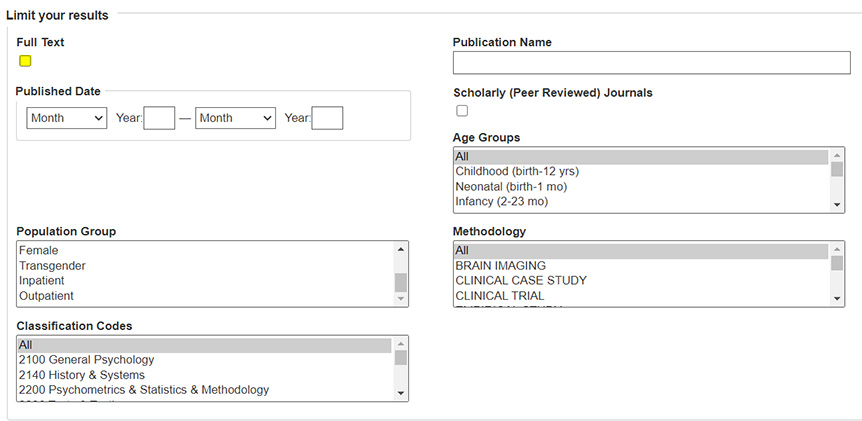 There are some Special Limiters for PsycARTICLES, which include Publisher, Document Type, Publication Status and Supplemental Materials.
Scroll down a little more to reach the Special Limiters for PsycTESTS, which include Test Type, Administration Method, Instrument Type and Supporting Documentation.